Slide 1
12 Apostles Luxury Accommodation
Slide 3
Set sail on a voyage of Discovery
Situated on the Shipwreck Coast, in the village of Port Campbell, this luxurious beach house takes the nautical theme to a grand scale.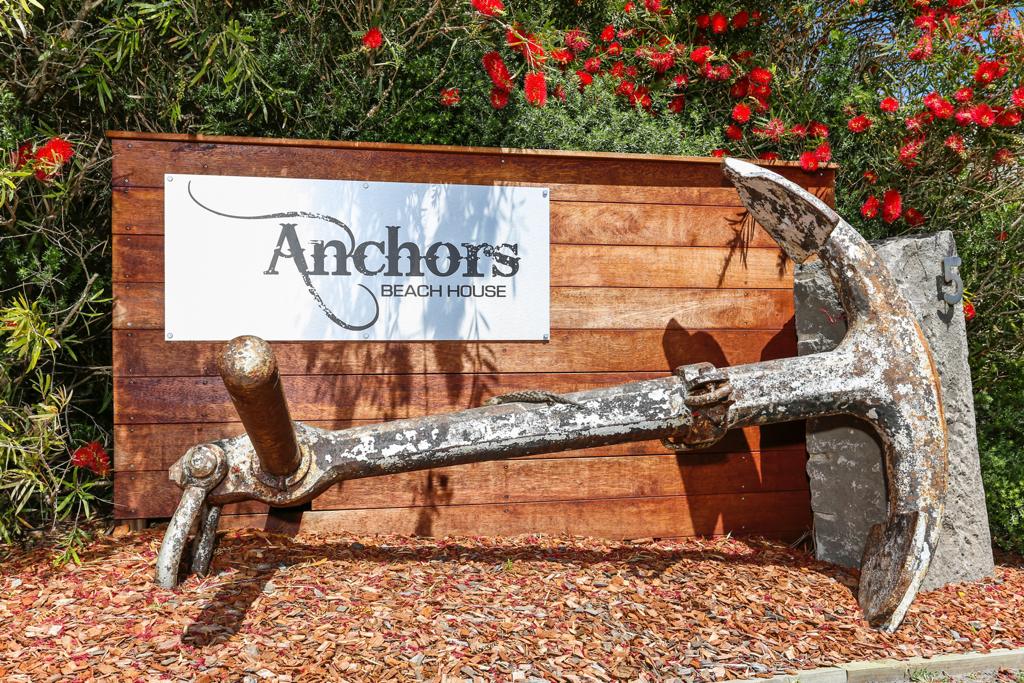 Set sail now on a voyage of discovery to Anchors Beach House, Port Campbell.
Operator: Anchors Beach House
Berth: 3 Morris Street, Port Campbell
Entered Service: December 2014
Guest Capacity: 12
Deck 1: 4 Suites
Deck 2: 1 Suite
Anchors Beach House includes a lock up garage and free Wi-Fi.
comprises the King Suite: King Bed and Single Bed (3*), Master Suite: King Bed and Single Bed (3*) and Princess Suite: Queen Bed (2*), The King Suite includes a relaxing TV lounge area opening onto a private outdoor garden. All suites have access to a central bathroom and laundry. A Studio Room located at the front has a seperate entrance and can be booked as a 5th bedroom with en-suite (2*).
comprises the Captain Suite: King Bed (2*) with walk-in robe and own bathroom. Known as the top deck, guests relax on the luxurious furnishings and take in the spectacular views. The open lounge, kitchen and dining area offers a coastal contemporary décor combined with an ambience of relaxation, rejuvenation and discovery.